Okay, so a day after the end of my Free Promo Days and where do I stand?

Well, my ranking has fallen back into the ranks of the unwashed. I have no more free rankings because my book is no longer free. I went from superstar celebrity to American Idol reject-clip in one day. So what was the purpose to all of it? Why did I give my book away for free?

Well, there are rumblings of positive things. I had a bunch of sales yesterday and today. My sales had fallen disastrously before I did the Free Promo, so to see sales come in, no matter how few, is a good thing and seems to indicate that, for reason unknown to me, the Promo helped. I am a little puzzled as to exactly why it's helping, but it is.

I do have some ideas about how the promo days helped. Yes, my book has fallen back down in the rankings, but not down to the Imperial trash compactor that I started from. So perhaps the novel is a little more visible and so more people are getting a chance to buy it. Or maybe it's because Venus is in retrograde. Or perhaps someone went back in time and stepped on a butterfly. I don't know. But something has changed for the better.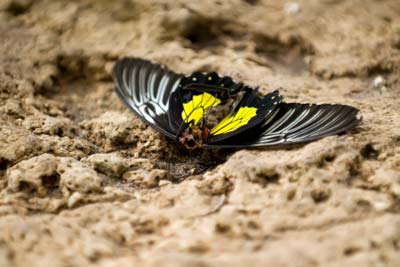 "Oh, that's just great. I've created a future in which Roberto Calas will have more sales."


Another theory I have is that, of the eight hundred people who downloaded my novel for free, a handful might have told others about it. There has to be *some* buzz when eight hundred people do something, doesn't there? I hope this will continue into next week when I release Book II of the Beast of Maug Maurai. If not, I'll have to go back in time and find more butterflies.

Peace.